Product Description

Co-Innovation One Step Single drug Test Dip Card is a competitive immunoassay that is used to screen for thepresence of various drugs and drug metabolites in urine. It is chromatographicabsorbent device in which,drugs within a urine sample, competitively combined to a limited number of drug monoclonal antibody conjugate binding sites.
During testing, a urine specimen migrates upward by capillary action. A drug, if present in theurine specimen below its cut-off concentration, will not saturate the binding sites of its specific antibody. The antibody will then react with the drug protein conjugate and a visible colored line will show upin the test region of the specific drug strip. The presence of drug above the cut off concentration will saturate all the binding sites of the antibody.Therefore, the colored line will not form in the test region. A colored line will appear at the Control Zone region if the test has been performed properly.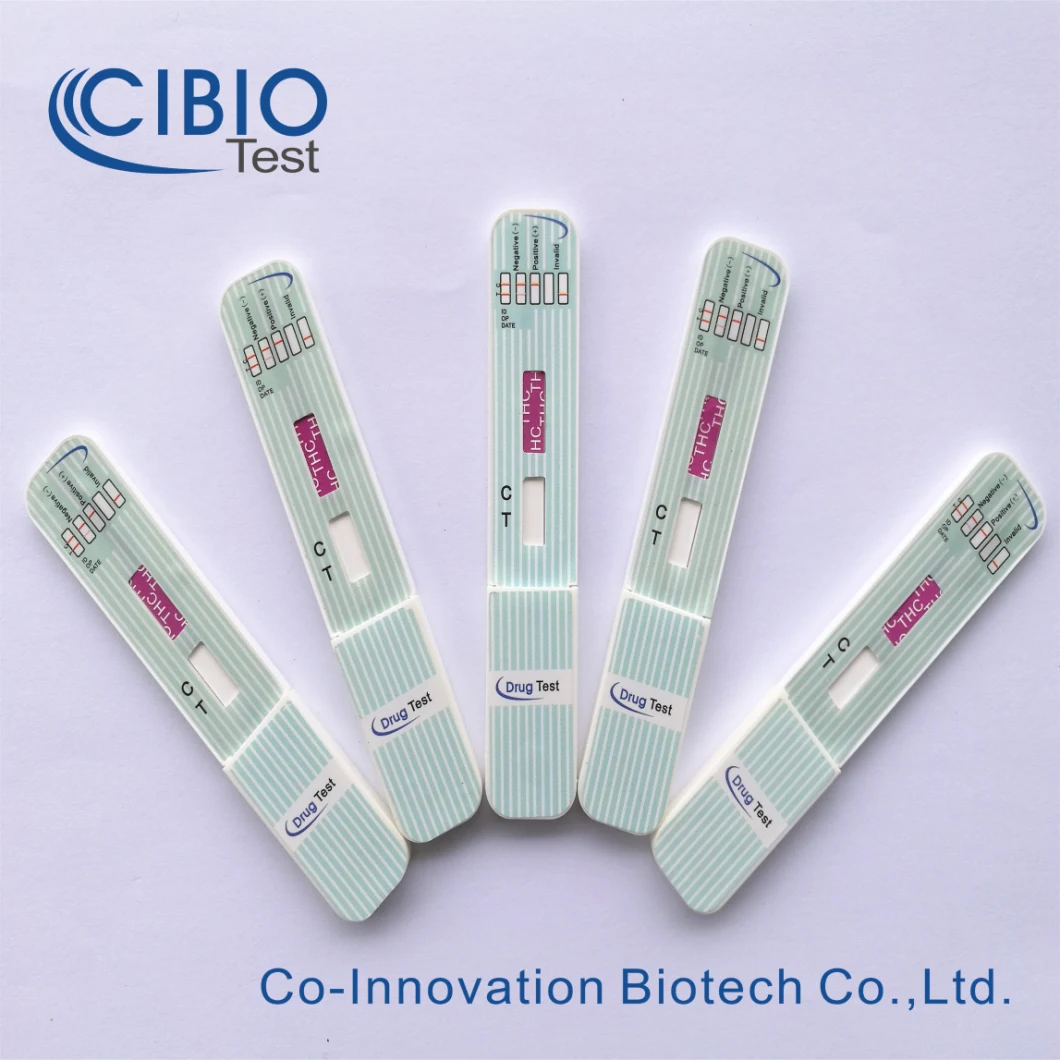 Product Characteristic
Specimen: Urine

Time to result: within 5 minutes

Shelf Time: 24 Months ( 2 years )

Accuracy:> 99%
Storage: 4°C - 30°C

Certificates: FDA 510K, CLIA-Waived, ISO 13485



Product Features

Faster result

Less sample volume

Results stable up to 30 minutes

Total 22 drug test items for choice

AMP / BAR / BUP/ BZO/ COC /COT/ ETG / FYL / K2/ KET/ MAM /
MDMA/ MET / MOP / MTD/ OPI / OXY/ PCP/ PPX / TCA/ THC/ TRA
How to do the Test ?
Test must be at room temperature 59-86ºF (15-30ºC)
1, Open the sealed pouch by tearing along the notch. Remove the test dipcard from the pouch.
2, Hold the one side of the dipcard with one hand. Use the other hand to pull out the cap and expose the absorbent end.
3, Immerse the absorbent end into the urine sample for about 10 seconds. Make sure that the urine level is not above the line printed on the front of the device.
4, Lay the dipcard flat on a clean, dry, non-absorbent surface.
5, Read the results at 5 minutes. The drug test results remain stable for up to thirty minutes. See the illustration.
Company Profile
Co-Innovation is an innovative and creative enterprise in R&D, manufacturing and marketing of rapid diagnostics tests.

In 2012, Co-innovation was established in Guangzhou, China. Specialized in lateral flow immunoassay technology, we provide diagnostics tests to global market with pregnancy tests, ovulation predictor, drug of abuse tests.

Our products are being sold to many countries, including United States, Germany, Netherlands, England, Chile, Ecuador, Malaysia, Singapore, India, Australia etc.

Our products have been widely recognized and enormously supported, we aim to produce high cost-effective products, and create the greatest value for customers.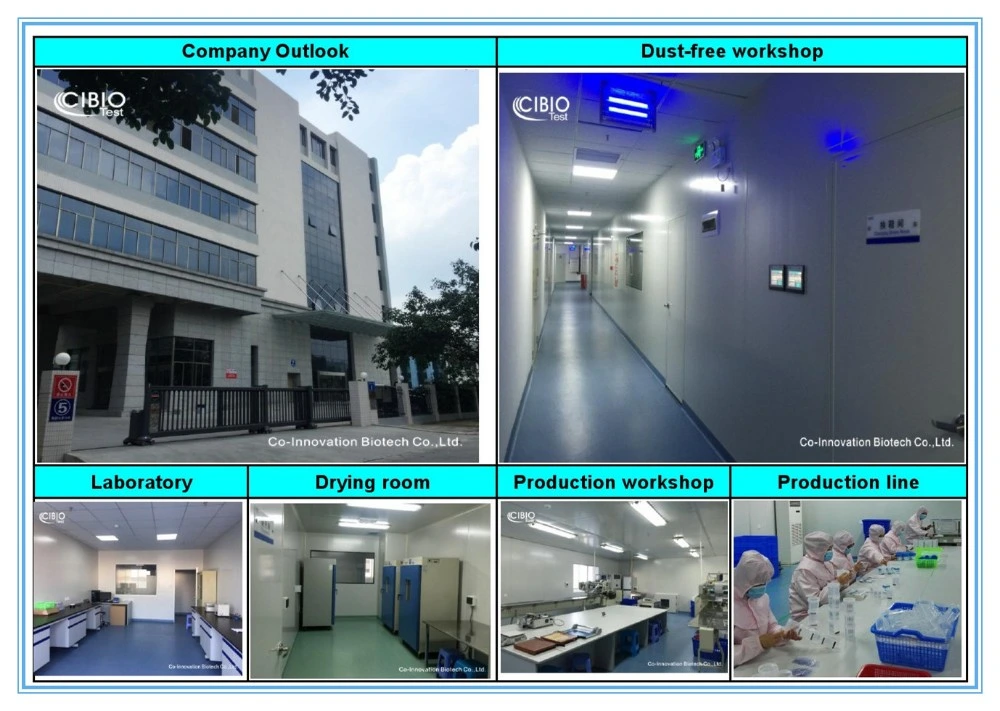 Certifications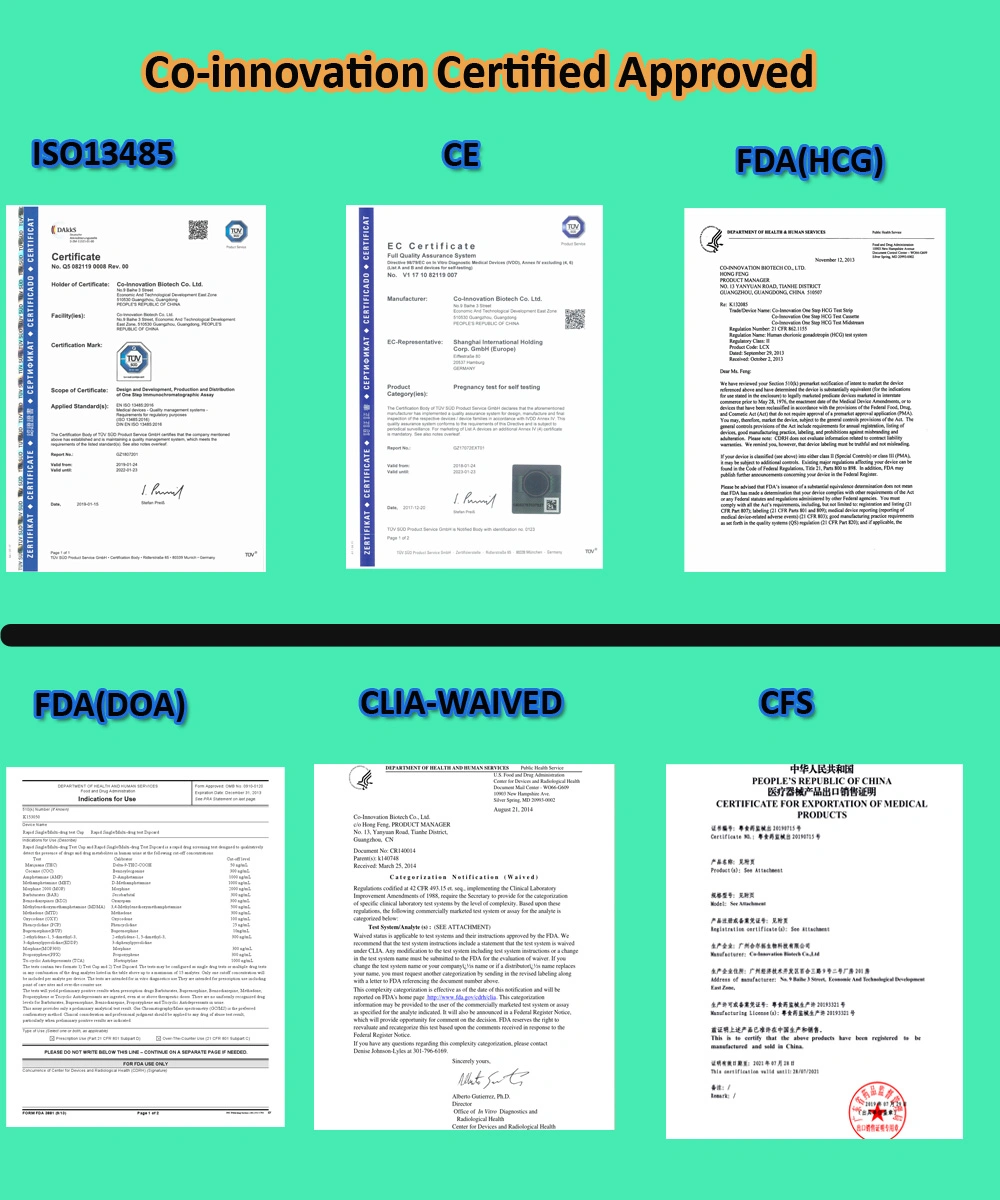 More Products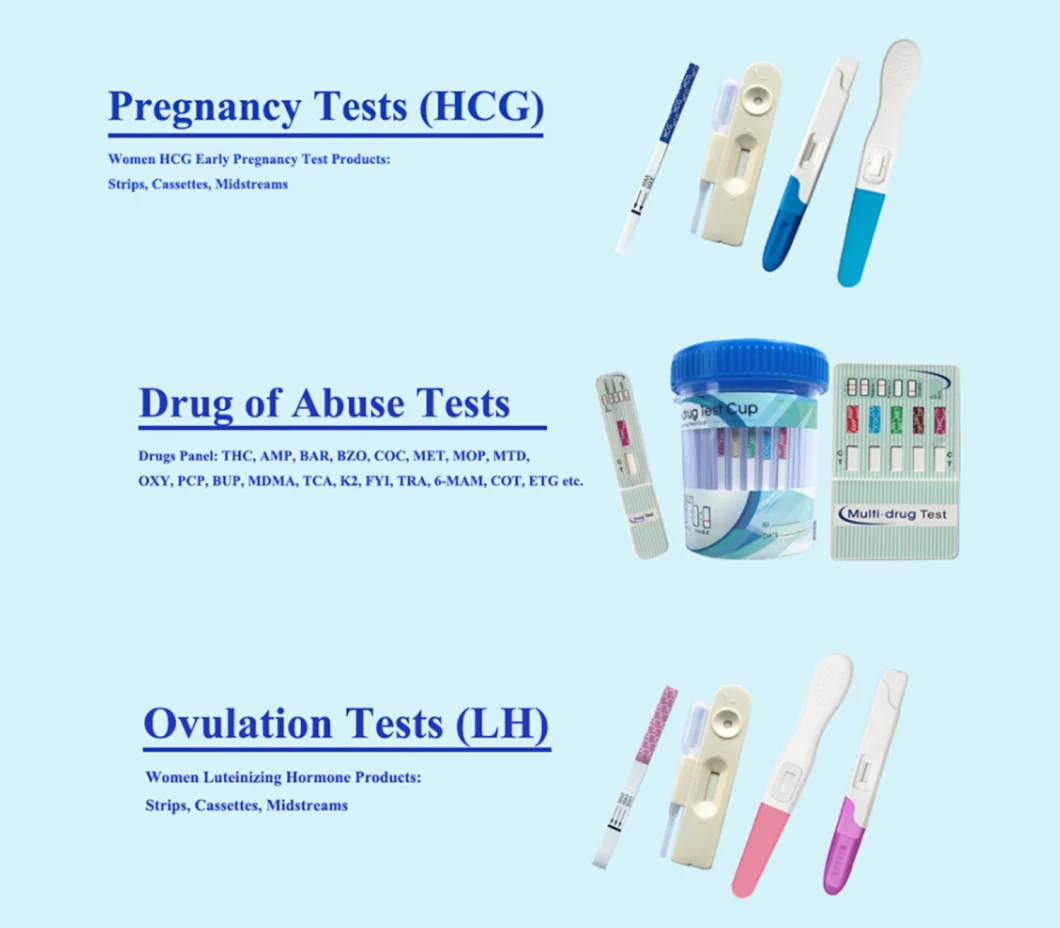 Contact US
Contac Person: Shirley Pang

Add: No. 9 Baihe 3 Street, Economic And Technological Development East Zone, Guangzhou 510530, Guangdong P.R. China.